Tech Solidarity
interaction / branding
Tech Solidarity is a grass-roots organization whose goal is to motivate the tech community to use its power, skills, and resources for social good. Founded by the tech philanthropist Maciej Cegłowski in November of 2016, Tech Solidarity holds periodic meet-ups in a number of American cities, and tries to serve as a clearing house for information and technical assistance.
Currently, Tech Solidarity's website is basically a bulletin board, which provides information (almost entirely in text form) on the organization and its initiatives. There is not a way to RSVP to an event or make a donation online. Considering that Tech Solidarity is a by tech, for tech organization whose primary focus is getting people to go to their meet-ups, the current landing page and manual on-boarding process just won't do.
↖ New "responsive" logo scales to fit the available space.
The Redesigned Solution
The redesigned solution takes a more visual and story-telling approach to answering the question "why you should join Tech Solidarity" by putting Tech Solidarity's success stories on the fore front of the landing page. Once people are intrigued, the web experience presents them with the option to either RSVP to a meet-up near them, or sign up to receive resources to organize one themselves.
To appeal to Tech Solidarity's main recruit demographic of software engineers, the new web experience combines the aesthetic of code editor softwares with the friendly and energetic brand voice typical in the startup culture.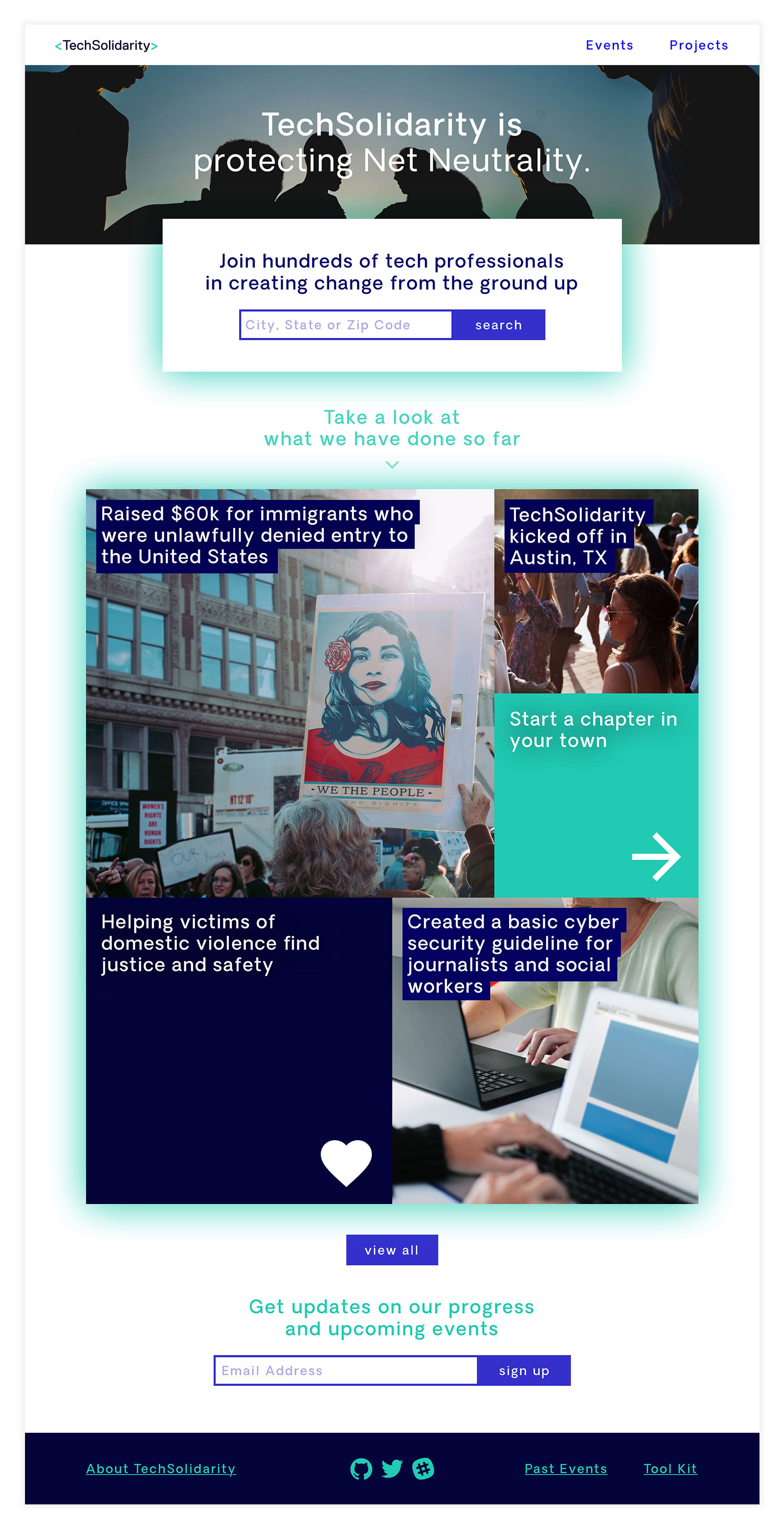 Signing up for your first meet-up
on-boarding user flow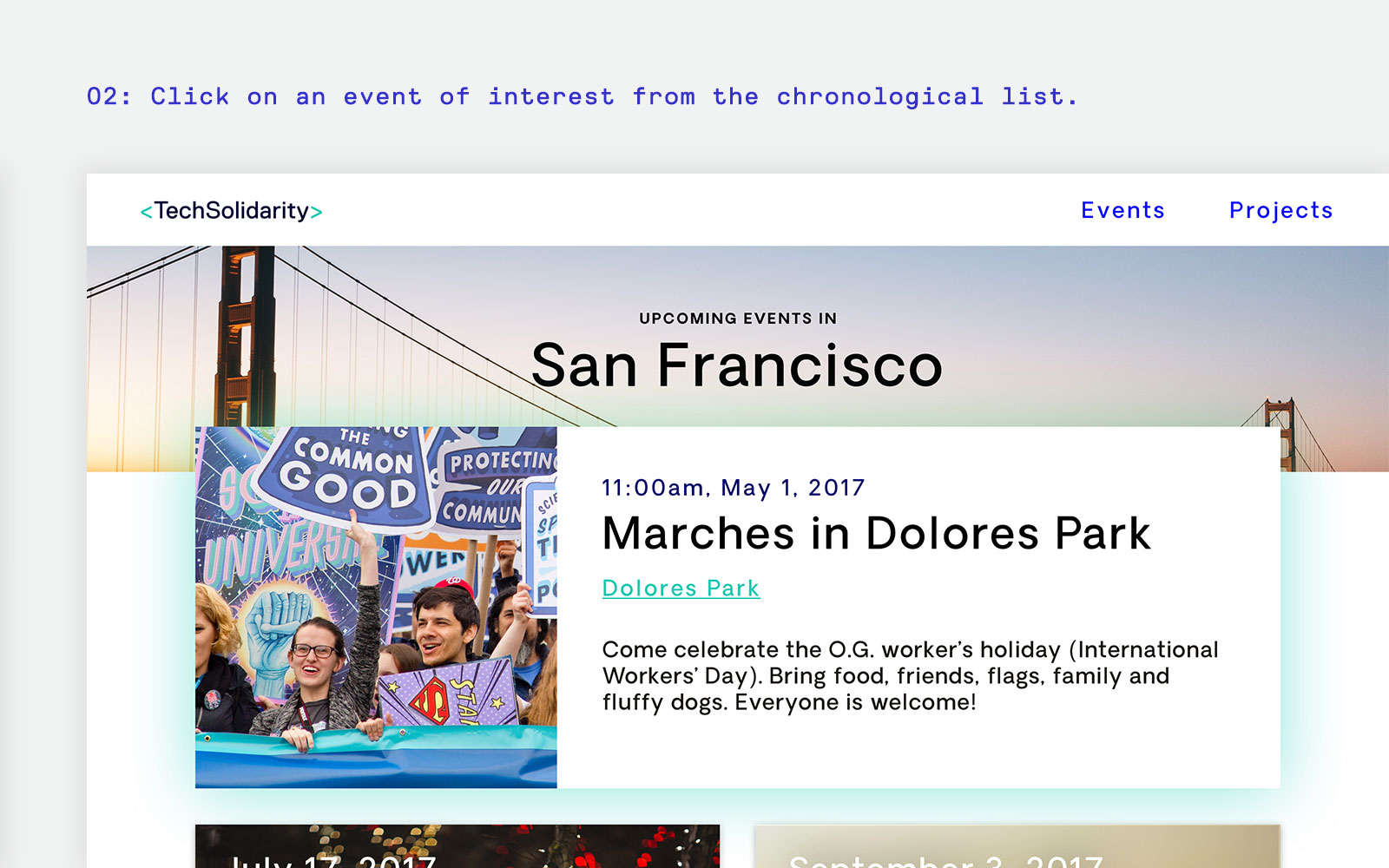 Signing up for an event should be easy, especially when you are not getting paid to attend. This is why the sign up process asks prospective attendees for the absolute bare minimum needed to get them set up: their email address and name.
At the end of the process, the user is rewarded with an "electronic donut" (a token of the real donut they will get at the actual meet-up) and presented them with the opportunity to share their good deed on social networks.
PROJECT DETAIL
This project was done for the course Practice of Interaction Design offered at the School of Visual Arts back in summer 2017. The original prompt was to improve the on-boarding experience of Tech Solidarity.
In addition to redesigning the website, I also did preliminary content strategy and treated Tech Solidarity to a brand makeover.
CREDITS & COLOPHON
User research done in collaboration with Albane Jerphanion. Erica Heinz was the course instructor and project supervisor.
Wireframes and prototypes built with pen, paper, sticky notes, Sketch, Marvel, Principle and Adobe AfterEffects.
Typefaces used are Replica, Replica Mono and Oakes Grotesk.